Welcome from the Board Chair and Head of Schools
Princeton International School of Mathematics and Science (PRISMS) is a forward-looking international school. It has incorporated the best education theory and practices in China and the US, and has great leadership and teachers. With the deepening of Sino-US educational exchange, PRISMS will become the forward-looking international school with both Chinese and American characteristics, which is home to great talents from around the world.
Orchid in the spring, lotus in the summer, chrysanthemum in the fall, plum blossom in the winter, each of them attains its own beauty. There might be variance in terms of aesthetics, but not a ranking hierarchy to tell one's superiority over the other. And the same principle goes to scenic grandeur in nature. We have Yangze River in China, the Mississippi in the States, the Nile in Egypt, and the Volga River in Russia. Still, it is their difference that makes them what they are, not their goodness over each other. The greatest beauty lies with a respect for diversity. The laws of nature also apply to human society.
Thereby when it comes to international school development, our priority is to respect diversity and celebrate it. On such basis, we shall strive to communicate and interact. Saints are around all quarters of the globe. The minds of educators are connected regardless of their physical locations, with their own distinct strengths and wisdom. PRISMS has attracted not only outstanding headmasters from both China and US, but also a great number of exceptional young and middle-aged teachers. With such an orchestra with players from different nationalities and different cultural backgrounds, we are sure to embark on a new chapter in the history of human development, as well as a new journey of an educational initiative. Relying on joint efforts from educators from China and the States, we have established Princeton International School of Mathematics and Science. To accomplish its goal, making an effective addition in school development is our bottom-line; achieving a multiplying effect is our aspiration.
We are a school of mathematics and science, but we are so much more than only mathematics and science in terms of our goals. We are going to train the students to be great talents in the future. These talents should believe in this:" Appreciate the beauty you create yourself, admire the beauty created by others, respect the diversity in values, and this is how you create a harmonious world." In China we have two old sayings, one is "People from all countries are like brothers.", the other is "If you are my friend, we would be like as close as neighbors even if we are living far away from each other". It is our goal to make PRISMS a global village, a big family. Students graduating from here will be world citizens, will always bear in mind the interest of all people around the world, will be open and caring, and they will be kind, wise and brave.
Education is not only for the benefits of one country, but for the benefits of mankind as a whole. Our educators, no matter where they are from, what skin colors they have or what race they are from, are all happy to give the children the most beautiful sunshine, the widest space, the best life, and the safest world, and this is the spirit of education shared by people around the world. To realize this goal, we will work with all our might, cooperate with utmost sincerity, and innovate all the time. We believe the seeds we sow today will turn into beautiful flowers and abundant harvest tomorrow, which will benefit our kids, and contribute to the peace, development and shared prosperity of the world.
Board Chair & Head of Schools
---
Welcome from the Principal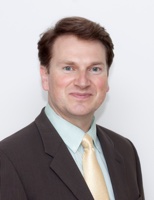 At the Princeton International School of Mathematics and Science (PRISMS), we offer our students a comprehensive education focused on science, technology, engineering, and mathematics (STEM). We want our students to have well-rounded personalities with independent and inquiring minds, as well as a positive, tolerant, and ethical attitude. We inspire our youth to find joy in the prospect of discovery through an academic program that nurtures the research process.
By the time our students leave this school, we expect them to have a true sense of confidence and self-worth that will empower them to pursue not only personal interests but also goals that would benefit their community and society at large. In this way, they will use their knowledge in a benevolent manner with respect and care for their environment and the people around them. By understanding and respecting the differences in others they can address local and global problems in a creative and ethical manner.
The hallmarks of any true researcher are honesty and open-mindedness in the pursuit of unbiased knowledge. In its primal form, research is the search for truth and understanding of the world around us and how we relate to that world. By probing our boundaries, we can generate and illuminate powerful ideas. It is our aim to nurture this natural curiosity that is innate in all human beings.
Matthew Pearce
Principal
Mission Statement
Princeton International School of Mathematics and Science immerses a multi-cultural, self-motivated student body in an integrated STEM–centered curriculum and a research program that identifies and develops each student's potential. Our approach promotes critical thinking, imagination, and deep curiosity, and enables students to ask meaningful questions and to contribute to a diverse and dynamic world.
---
Core Beliefs
We believe the following:
Respect and love are at the heart of effective teaching. The teacher–student relationship is based on teachers' respect for their students, and that respect inspires learning and creativity. Devoted teachers love their subject and their craft. Together respect and love lead to the finest and most profound education.
Science, technology, engineering, and mathematics are crucial for the advancement of civilization.
Humanities, world languages, and the fine arts are essential for students to understand and express themselves in the context of the world around them.
Research-based education shapes the adolescent brain in a beneficial way.
Excellent teaching ignites a sense of wonder.
Perseverance is an essential trait for students to develop and nurture.
Integrity is fundamental to a responsible and meaningful life.
The ethical application of knowledge improves our world.
Collaborative and independent learning are both essential for substantive achievement.
The habit of excellence can be developed.
Education should equip students to contribute positively to society.
A healthy body and mind are essential to intellectual development and a productive life.
Graduate Profile
PRISMS graduates excel in a complex world because during their time at school, they develop:
Ethics and Knowledge – They display ethical behavior and demonstrate deep and broad knowledge in many fields.
Integrity – They have high moral standards, empathy, and a sense of responsibility. They fulfill their duties fairly and justly. They respect others and are respected.
Fortitude and Resilience – In their quest for truth, they have ambitious goals, but understand that perseverance requires hard work and self-motivation, by which they overcome all challenges to achieving their goals.
Physical and Mental Health – They have developed good habits in everyday life, such as doing sports and partaking of a healthy diet. They grow in a well-rounded way that balances the physical, mental, and emotional aspects of their lives. They strive to live in harmony with others and themselves.
Curiosity and Sense of Adventure – Their love of learning and their sense of wonder motivate them to explore the unknown. Their deep curiosity and abundant confidence makes them ready to take risks.
Intelligence and Sense of Humor – They are, at once, both independent thinkers and wise. They tackle complicated problems by applying critical and innovative thinking. They also have a warm sense of humor, resisting the temptation to take themselves too seriously, which helps them cope with problems, conflicts, and negative feelings.
Reflective and Innovative Thinking Skills – They reflect, explore, and adapt continuously to develop strategies in overcoming challenges, and they seek breakthroughs by disrupting familiar paradigms.
Creativity – They can think divergently to quickly connect one idea to another. They often find unorthodox solutions to problems.
Open-mindedness and Tolerance – They are broad-minded and receptive to alternative views, and they learn from them. They can consider other people's points of view.
Communication and Collaboration Skills – They communicate well and understand and respect others. They can collaborate with others to reach their academic and personal goals.
Leadership Skills – They are able to identify the strengths and tap the energy of a group, to effectively communicate with and inspire others, and to unselfishly coordinate and lead them to accomplish more than they could as individuals.