PRISMS Students at MIT's Math Prize for Girls 2022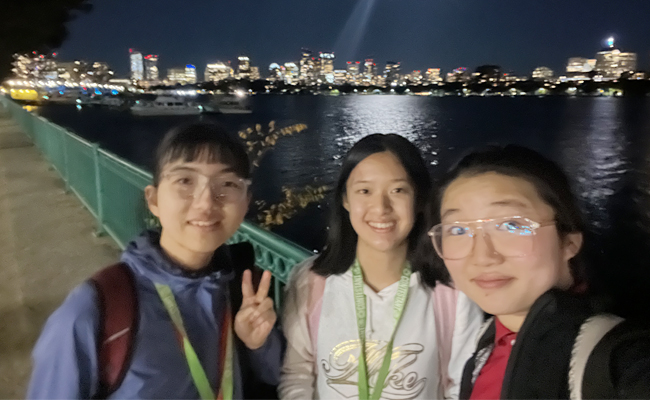 PRISMS Girls' Math Team traveled to MIT earlier in the month and participated in the 2022 Math Prize for Girls contest.
The students competed against 240 contestants from across the US and Canada for bragging rights and $100,000 in cash prizes. Heyang (Felicity) Ni, a junior at PRISMS, received the 13 th place in the contest and will be invited to participate in the Math Prize Olympiad later in the year.
The Math Prize for Girls, sponsored by the Advantage Testing Foundation and Jane Street, is the largest math prize for girls in the world. Each fall, nearly 300 female high school students gather at MIT to compete in challenging tests of mathematical creativity and insight. The goal of the contest is to promote gender equity in the STEM professions and to encourage young women with exceptional potential to become mathematical and scientific leaders. 2022 is the 14th year of this event.